Chinese smart robots stand by for service bells
By DU JUAN | China Daily | Updated: 2022-10-12 10:22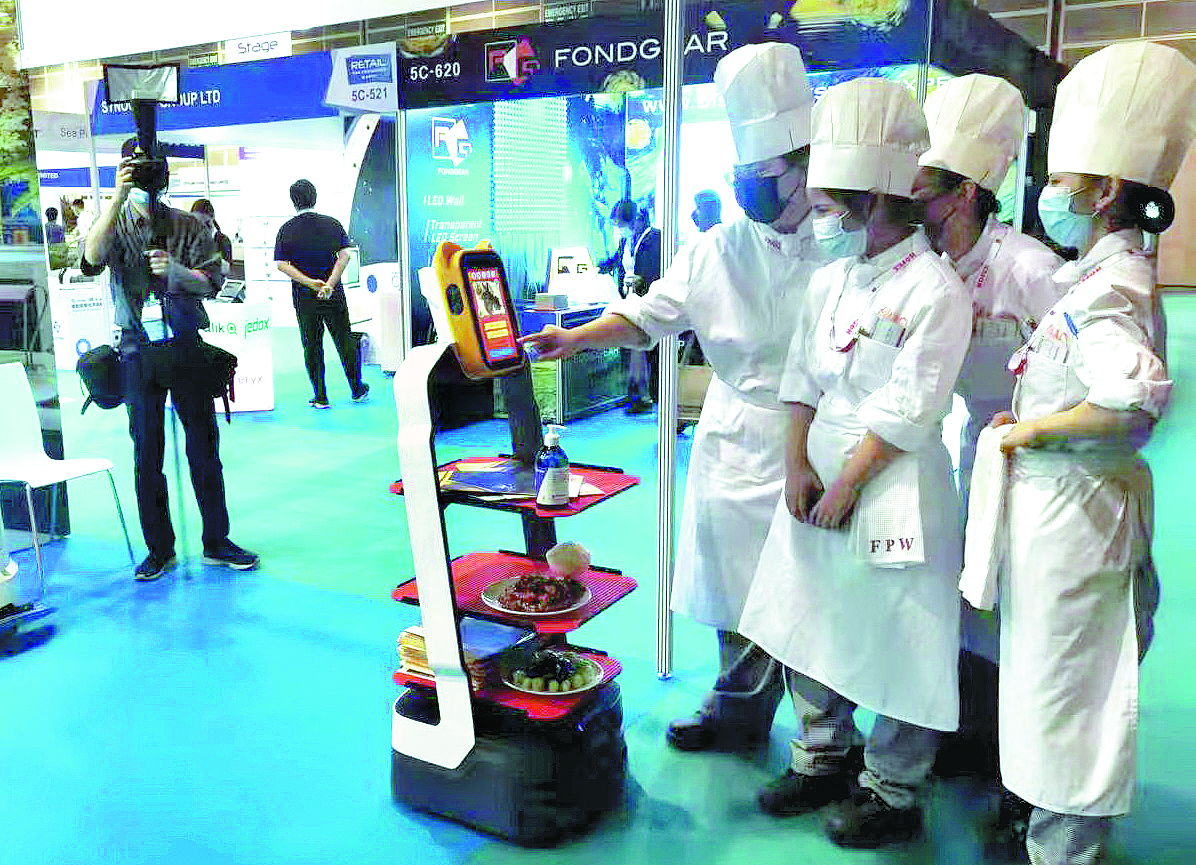 It may exist in the imaginations of many that instead of searching for certain books on one's own, a robot will lead library visitors to where their requested books are shelved.
But this fantasy is now a reality at a public library in McKinney, Texas, the United States, with robots from China playing the pivotal role.
Local media in McKinney recently reported that two new smart "friends" were introduced to their colleagues at the McKinney Public Library, saying that the library programmed the robots to serve as guides during busy hours and to fulfill library visitors' requests for assistance.
The robots are fully designed and made by Chinese high-tech company Orion Star, an artificial intelligence company founded in September 2016 in Beijing.
The two little helpers are part of the company's AI delivery robot series, it said.
Orion Star said the series of robots are designed specifically for restaurant use, and the two robots for the library have been adapted in accordance with the library's needs, providing information and helping keep things tidy by getting books back on shelves when readers finish reading them.
"Chinese service robots have a great chance to serve the world because we own a complete hardware supply chain and a large number of talented engineers and product managers," said Fu Sheng, president of the company.
Fu said China's AI sector is supported by the rapidly developing big data industry in the country. Such developments have created huge business opportunities for service robots in both domestic and overseas markets.
According to the robot industry development plan of the 14th Five-Year Plan (2021-25), China will become a hub for global robot technology innovation and high-end robotic manufacturing.
Orion Star is ramping up efforts for cooperation and market share in overseas markets, especially the European nations and the US.
According to the company, it has delivered more than 35,000 robots in the first half to global customers.
Its major product series for restaurants — Lucki — can greet customers at the door, bring guests in and offer discounts and recommendations on dishes. The robot can even hum a song and shuttle between tables to serve the meals.
Lucki robots can serve 400-600 dishes per day, the company said. In other words, the original work of two to three full-time servers can be solved by one Lucki throughout each day.
Restaurant companies such as Haidilao and Dadong have also introduced such robots in many of their restaurants.
Orion Star said it has completed another round of financing and will release a new key product later this year.