Import fair seen as offering chance for US businesses
By LIU YINMENG in Los Angeles | China Daily Global | Updated: 2022-10-17 10:30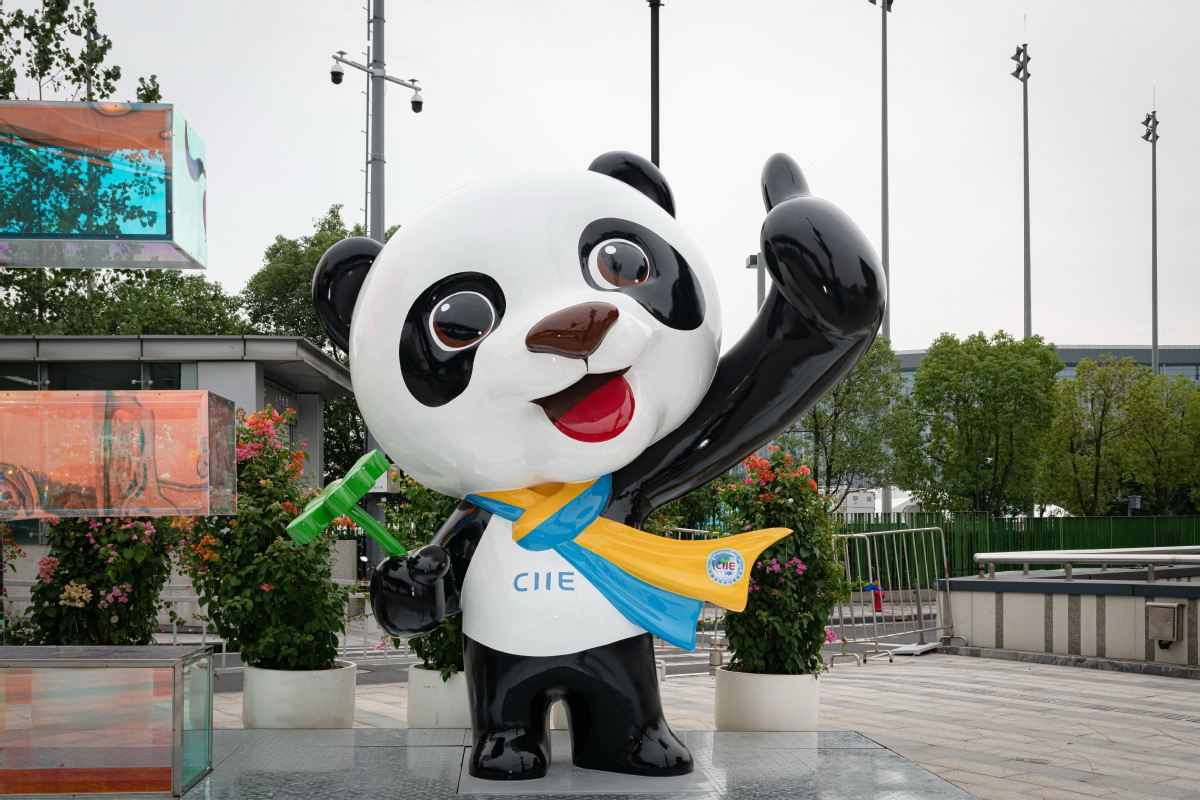 The China International Import Expo provides tremendous opportunities for US businesses to learn about the Chinese market and improves existing trade ties with China, Californian officials and trade experts say.
More than 80 participants, including Chinese and US officials, diplomats, businesses and think tank leaders, attended an event on Thursday hosted by the Shanghai Municipal Commission of Commerce to discuss trade exchanges at the expo.
California has taken part in the expo since it was first held in 2018, said Erin Bromaghim, deputy mayor of international affairs for Los Angeles, and the city looks forward to hosting a pavilion at the trade fair again this year.
"I think it's a tremendous opportunity for businesses throughout the region to learn more about the market and to really start to build and extend the ties that we already have between our two communities."
The expo provides opportunities for "virtually anyone across the market", especially for companies in a diverse economy like that of Los Angeles, to share their products with Chinese consumers, Bromaghim said.
Sharing similarities
Shanghai and Los Angeles are both "huge centers of population and economies", she said, and the two cities have enjoyed collaboration in sectors including bioscience, entertainment, media exchange, and particularly on sustainability and building a green economy.
She cited a partnership announced by Los Angeles and Shanghai announced in January that aims to create a green shipping corridor to reduce emissions along one of the world's busiest container shipping routes.
The ports of Shanghai and Los Angeles are among the largest in China and the US. A significant volume of items traded between the two countries moved through the Pacific Ocean route, making the Shanghai to Los Angeles shipping corridor one of the most heavily used in the world.
"So it is really an important sector, as we look at decarbonizing our future, how we move toward a green shipping environment," Bromaghim said.
China's decision to pursue high-level opening-up and widen market access to the rest of the world is important, said China's Consul General in Los Angeles, Zhang Ping.
"It demonstrates China's commitment to advancing an open world economy and building a community with a shared future for mankind. It is a concrete action to support the multilateral trading system and economic globalization."
China's overall tariff rate has fallen to 7.4 percent from 15.3 percent, its national negative list for foreign investment has been reduced and the business environment continues to improve, Zhang said.
"China will not close its door to the world; we will only become more and more open."