Pandas reach new home in Qatar, to stay for 15 years
By Li Hongyang | China Daily | Updated: 2022-10-20 06:59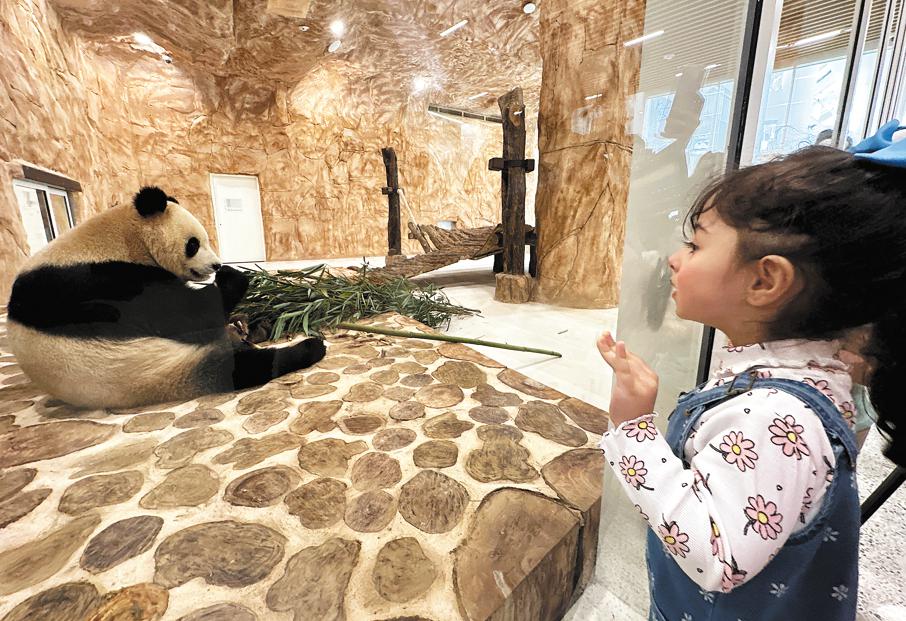 Two giant pandas arrived in Doha, the capital of Qatar, on Wednesday, on a special plane from China to fulfill a cooperation agreement on giant panda conservation and research between the two nations.
They are expected to stay in Qatar for 15 years under the agreement.
According to the China Conservation and Research Center for the Giant Panda in Sichuan province, the two pandas — 3-year-old female Si Hai and 4-year-old male Jing Jing — left the research center's Ya'an base in Chengdu, Sichuan, for Qatar on Tuesday.
Mohamed Al-Dehaimi, Qatar's ambassador to China, said via video link during the farewell ceremony in Chengdu for the giant pandas that he appreciated the bilateral relations between Qatar and China, adding that the gift shows how deeply the relations have developed.
The ambassador said that the event was a milestone in cultural diplomacy, bringing the two sides' relations to a higher level and a wider field.
He also invited guests at the ceremony to visit Qatar and watch the 2022 Qatar World Cup, scheduled to begin on Nov 20 in Doha.
It is the first time that giant pandas have traveled to the Middle East, the center said, adding that breeders and veterinary experts were sent to help the giant pandas adapt to the new environment.
Dong Li, a breeder, said, "We prepared steamed corn bread, bamboo shoots, carrots and other foods for the giant pandas in case they need them for the journey."
The Qatari government has built a hall for the giant pandas so that they can enjoy an air-conditioned facility and separate sleeping quarters.
In addition, facilities for nursery, medical treatment, food preparation, bamboo preservation and safety monitoring have also been prepared.
More than a month ago, China quarantined and examined the two pandas to make sure they were in good health.
It also sent experts to Qatar for on-site guidance and assessment, assisting Qatar in establishing a giant panda breeding management team.
In May 2020, China and Qatar signed a cooperation agreement to promote giant panda conservation as well as research on the vulnerable species and biodiversity.
The number of captive giant pandas worldwide has increased to 673, as experts have mitigated the challenges threatening their population growth, according to the center.
In addition, the population of wild giant pandas in China has increased from 1,114 in the 1980s to 1,864 today.