Staging a love story
By Chen Nan | China Daily | Updated: 2022-10-20 07:50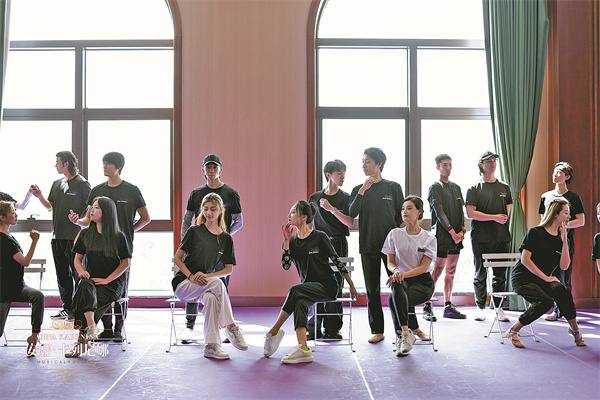 Chinese version of iconic Russian musical Anna Karenina is set to tour 10 cities in China, Chen Nan reports.
In 2019, when stage producer Zhang Nianxian traveled to Moscow to meet her business partners to discuss future projects of bringing Russian classical musicians to perform in China, she was invited to watch an original Russian musical, Anna Karenina, adapted from Leo Tolstoy's iconic novel.
While Zhang has been involved in the classical music scene in China for decades, she had not watched many musicals.
"I had watched a few classic musical productions, such as the French musical Les Miserables and Broadway's The Phantom of the Opera, so when I watched Anna Karenina in Moscow for the first time, I was immediately captivated," says Zhang. "Everything about the musical, such as its music, choreography, spectacular stage sets and costumes, impressed me. I wanted to bring it to China."
However, the plan was canceled due to the COVID-19 outbreak shortly after Zhang returned to her home country. Zhang was disappointed but the idea of introducing the Russian musical to Chinese audience still lingered in her head.
Over a year ago, she decided to produce a Chinese version of Anna Karenina.
Despite the difficulties caused by the ongoing pandemic, the Chinese version of the musical, also titled Anna Karenina, premiered at Shanghai Grand Theatre on Saturday, and will tour 10 other cities, including Hangzhou in Zhejiang province, Guangzhou in Guangdong province, and Beijing, through December.