UK inflation hits double digits
By JULIAN SHEA in London | China Daily Global | Updated: 2022-10-20 09:15
Food price rises push cost of living in Britain to highest rate in 42 years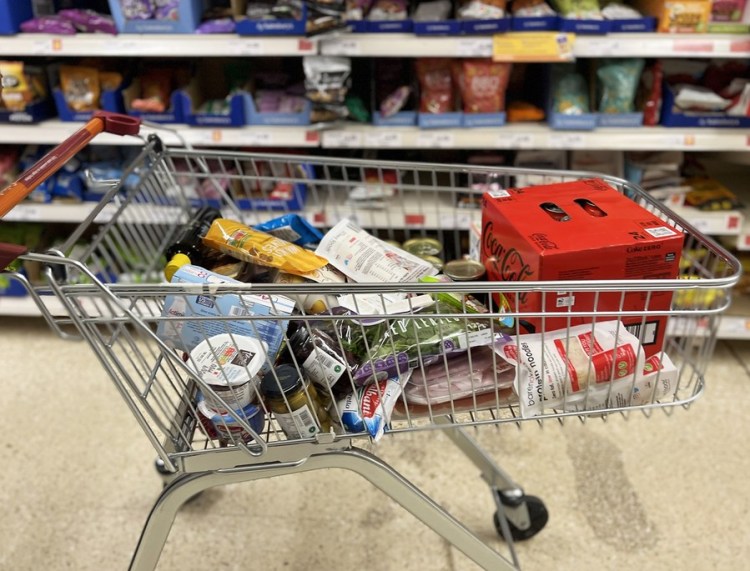 Food prices rising at their highest rate in 42 years have been identified as the main reason for inflation in the United Kingdom hitting double figures in September, according to new figures released by the Office for National Statistics.
Following on a 9.9 percent rate in August, inflation in September rose to 10.1 percent. The annual price rise rate of food products, including such dietary staples as bread, meat and dairy products, is 14.6 percent, the highest level recorded since April 1980, as the economy attempts to deal with the ongoing cost of living crisis and the continued fall-out of last month's now-abandoned mini-budget.
As soon as they were announced, the economic plans of then chancellor of the exchequer Kwasi Kwarteng and Prime Minister Liz Truss provoked a huge economic backlash, sending the value of the pound tumbling and pushing up interest rates, before Kwarteng was sacked after less than six weeks in the job, and replaced last week by Jeremy Hunt, who promptly binned almost all of Kwarteng's proposals.
Hunt now has less than two weeks in which to try and calm the economic climate and come up with ways of plugging government funding gaps before Oct 31, when the government's medium-term fiscal plan will be announced, and the Office for Budget Responsibility will publish its analysis of the situation.
"I understand that families across the country are struggling with rising prices and higher energy bills," said Hunt.
"This government will prioritise help for the most vulnerable while delivering wider economic stability and driving long-term growth that will help everyone.
"We have acted decisively to protect households and businesses from significant rises in their energy bills this winter, with the government's energy price guarantee holding down peak inflation," he said.
The previous day in Parliament, Hunt gave a hint at public spending cuts that might lie ahead.
"This government will take the difficult decisions necessary to ensure there is trust and confidence in our national finances," he said. "That means decisions of eye-watering difficulty."
One area of slightly more positive news for households across the country, however, is the mortgage market, where Hunt's actions have stabilized interest rate expectations, which means that feared mortgage rate rises might not be necessary now.
Many lenders withdrew deals from the market in the immediate aftermath of the now discredited mini-budget, but the Daily Telegraph newspaper reported that Hunt's intervention had ended what it called the market "panic mode".
Martin Beck, of forecasting group the EY Item Club, told the Telegraph: "This should translate into some reversal of the recent rise in mortgage rates and improve mortgage availability." Lawrence Bowles, of estate agency Savills, added: "In many ways the chancellor's announcement was the best feasible outcome for the housing market."