Liupanshui embraces modern path to tomorrow
By LIU YUKUN in Beijing and YANG JUN in Guiyang | China Daily | Updated: 2022-10-20 09:19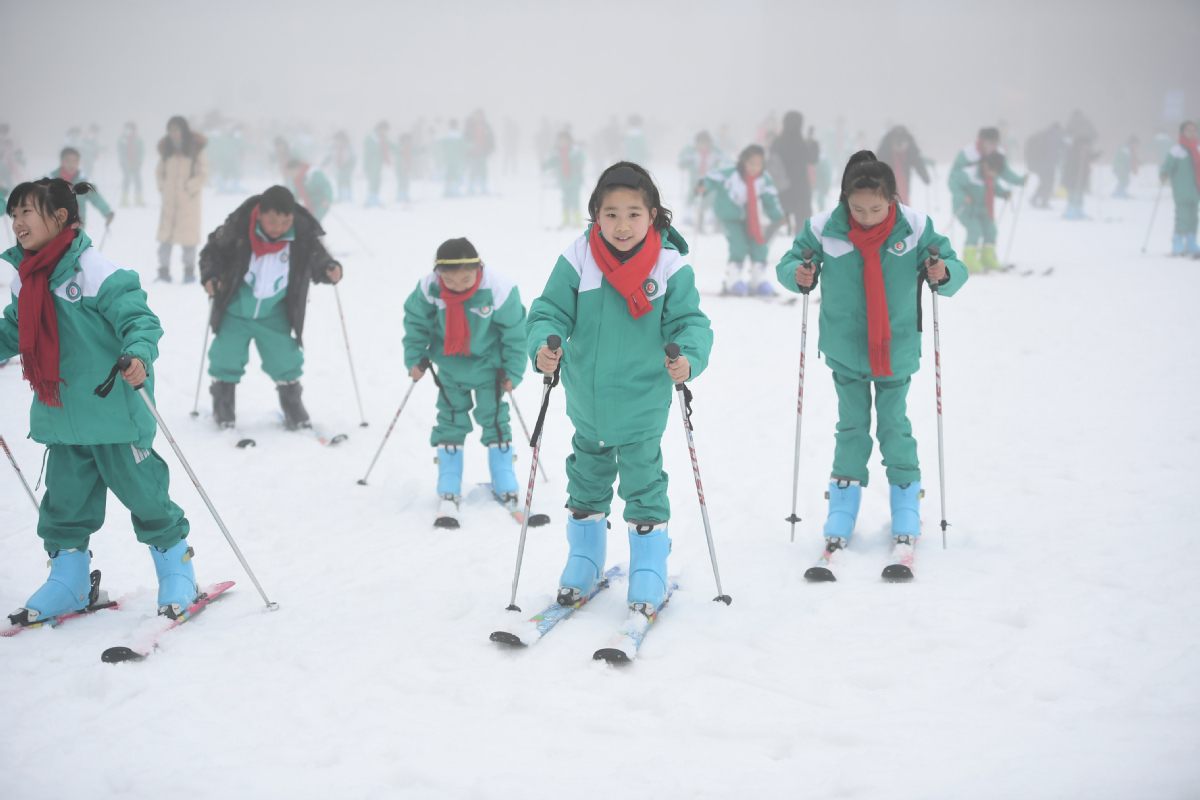 Liupanshui in Southwest China's Guizhou province is fast upgrading its traditional industries, boosting development of emerging sectors and promoting green economy, as part of its efforts to actively promote Chinese path to modernization, an official said.
Li Gang, Party secretary of the city and a delegate to the 20th National Congress of the Communist Party of China, said the city is aiming at taking a new path, which underlined both economic development and ecological protection, to contribute to the further development of the western region and Chinese path to modernization.
Chinese modernization, a key term defining China's journey to rejuvenation, has for the first time been written into a report to the congress.
"Liupanshui's biggest comparative advantage is its abundant resources. At this stage, if the city wants to accelerate development and constantly narrow the gap with developed regions, it needs to realize industrial transformation and upgrade by giving full play to resource advantages," Li said.
Coal is a major industry in Liupanshui. According to the local government, the city is the largest coking coal base in the south of the Yangtze River and one of the major cities in the country's west-to-east electricity transmission project.
In recent years, the city stepped up efforts to promote the green and efficient use of the resources, to achieve high-quality development.
The local government said Liupanshui has been deepening transformation of traditional industries, especially the coal-fired power and the steel industries. With policy support, Liupanshui became one of the 20 national industrial transformation and upgrade demonstration zones.
It also ramped up efforts to cultivate new industries like new energy, new materials and equipment manufacturing industries. Li said the development of both traditional and emerging industries is showing good momentum. "In addition, the city will protect ecology and develop green economy."
Li also said that after years of efforts, Liupanshui's ecology and environment continue to improve. Currently, the city's forest coverage rate is 62 percent, the provincial average level.
Liupanshui is developing related industries such as tea and kiwi fruit. In addition, the city has been attracting tourists from across China in summer as it tends to be comfortable during the season, with temperature hovering around 20 C. In winter, its three low-latitude natural ski resorts come alive.
"Going forward, Liupanshui will further advance the energy reform, adopt the most advanced equipment and technology, adhere to the most stringent environmental standards, promote the clean and efficient use of coal, and achieve high-quality development," Li said.
"Furthermore, the city will not only consolidate the achievements of poverty alleviation, but also promote all-round development. Now the city has solved the problem of absolute poverty. However, it will be a long and arduous process for local farmers to catch up with the average income level of the majority in better-developed areas."