EU upping protection after pipeline 'sabotage'
By EARLE GALE in London | China Daily Global | Updated: 2022-10-20 09:23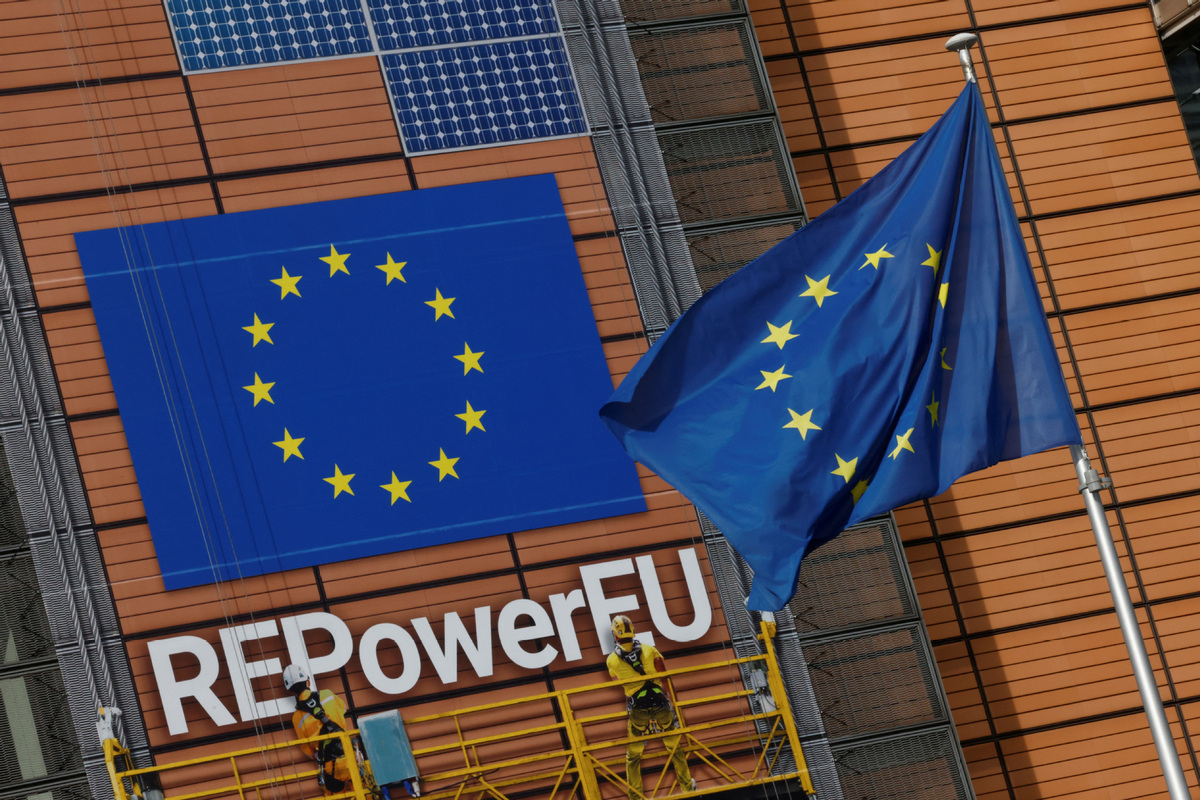 The European Union must better protect key infrastructure from sabotage and other threats, and develop new ways to respond to the challenges it is facing, the bloc's executive has said.
The European Commission, which is effectively the 27-member bloc's Cabinet, said this week that the apparent sabotage of undersea gas pipelines carrying fuel from Russia to Europe was a prime example of the sort of infrastructure threat it wants to negate.
Brussels said increased protection of assets should be extended to such things as transportation corridors, communication equipment, energy production, and even the bloc's space program.
The commission said the EU has "a particular role to play" in ensuring cross-border infrastructure that links member states is secure.
The Associated Press news agency, or AP, quoted Ylva Johansson, the bloc's home affairs commissioner, as saying: "Member states are already doing stress tests; now we will support them in all ways they might need with coordination, expertise, and exchange of best practices."
Johansson said the bloc is updating its Critical Infrastructure Directive, which has been in place since 2008, with additional directions that are set to come into force in 2024, which cover 11 risk areas including natural disasters, terrorist attacks, and public health emergencies. But the commission's president, Ursula von der Leyen, said she would like to see nations begin implementing the proposed updates to the directive earlier than the 2024 deadline, given the recent suspected sabotage of the Nord Stream undersea pipelines and the believed sabotage of parts of Germany's rail network.
Von der Leyen was set to explain the proposed changes to the Critical Infrastructure Directive to the leaders of the bloc's member nations this week, at a scheduled council summit meeting.
AP reported that the updated directive will include a call for problems to be identified more quickly, and for an early-warning system to be put in place, so other nations can be made aware of them. The directive will also call for the bloc's Emergency Response Coordination Center to oversee the delivery of equipment, materials, and expertise after emergencies arise.
The recommended updates to the directive call for: "Assistance (to include) fuel, generators, electricity infrastructure, shelter capacity, water purification capacity, and emergency medical capacities."
Crucially, the updated directive will also call for the bloc to work with NATO allies and establish a task force that could put military boots on the ground if needed, a move that could be interpreted as a step toward the EU eventually unveiling its own standing army, which some countries would see as controversial.
But the Agence France-Presse news agency said Johansson told reporters that currently the bloc is most interested in improving its preparedness, with a blueprint of critical infrastructure incidents and crises being developed alongside stress-test exercises that member nations are carrying out, so the union can understand its vulnerabilities.