NBA starts new season, Warriors out to defend
Share - WeChat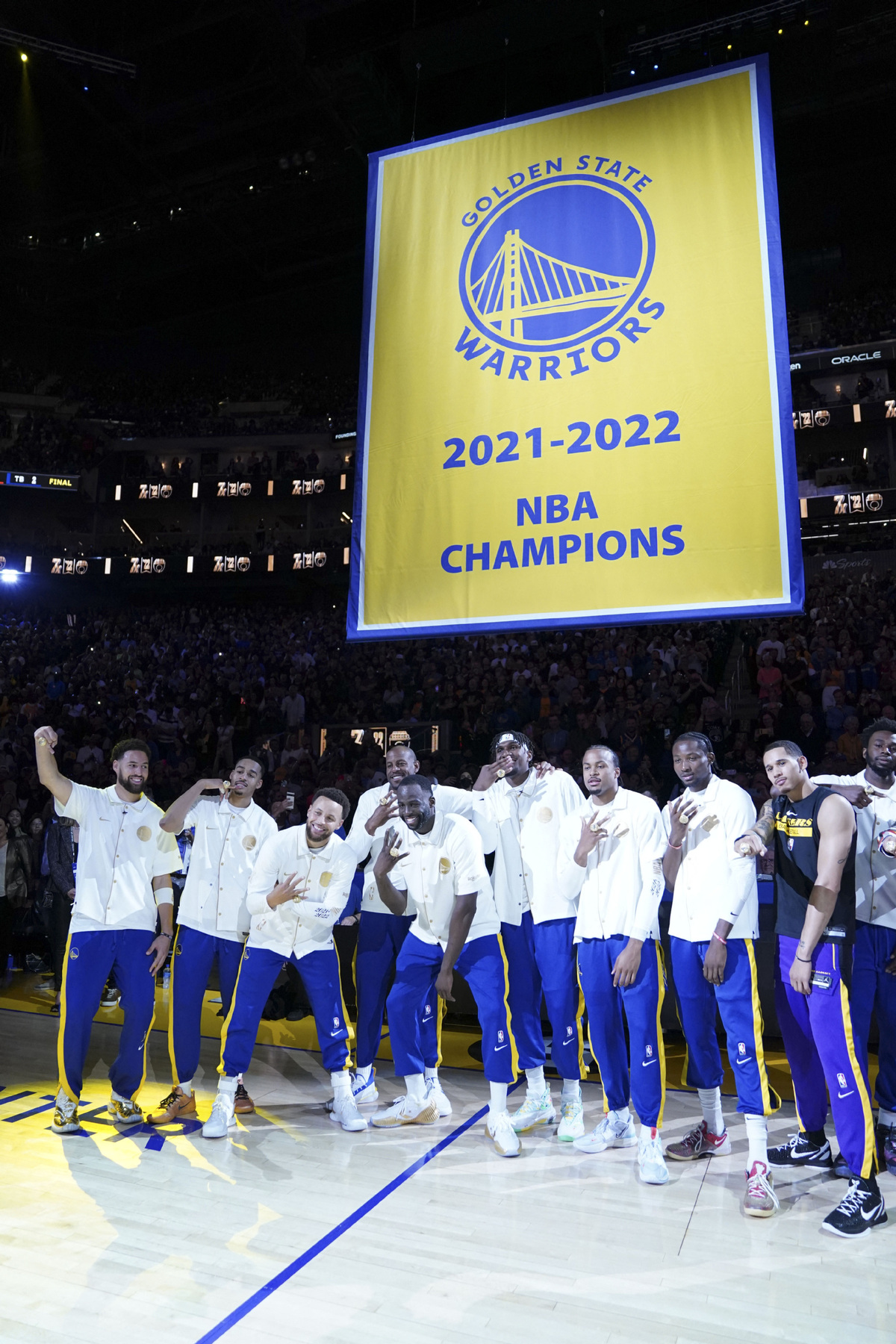 Golden State coach Steve Kerr went into last season uncertain if his club would be good enough to contend for another NBA championship.
He got his answer. He's getting another ring.
And now, the Warriors will try to do it all again.
The NBA's 77th season starts Tuesday night, the opening doubleheader — Philadelphia at Eastern Conference champion Boston, then the Los Angeles Lakers at the Warriors — wasting no time in putting title contenders on display. Commissioner Adam Silver will be in San Francisco for Golden State's ring night as the Warriors begin their quest for what would be a fifth championship in nine seasons.
"We're back in it," Kerr said. "But there's a lot of teams that are right in it, and the league is super competitive. I think the West has gotten even stronger. There's a lot of competition out there. And so, we're one of the teams that is in the mix and that's exciting. But we have to start over. It doesn't just automatically happen from one year to the next, so we've got a lot of work."
There is no shortage of contenders for the Warriors to fend off and no shortage of teams that made big moves with hopes of being the last team standing this season. Minnesota traded with Utah for Rudy Gobert and Cleveland traded with Utah for Donovan Mitchell; the Timberwolves and Cavaliers are trying to reach the league's upper echelon, and the Jazz are starting on a new path after a few years of being good but nowhere near good enough.
"There's a very high level of competition this year," Gobert said. "I think a lot of teams got better." Some teams might have gotten better by not doing something.
Kevin Durant asked for a trade out of Brooklyn; cooler heads prevailed, and Durant remained with the Nets, who also should have Kyrie Irving — whose decision not to get vaccinated against COVID-19 means he'll be tested often but won't keep him off the floor — for many more games this season than the 29 he was limited to last season. And Ben Simmons, who didn't play at all last season, will be out there with Durant and Irving as well.
Most Popular
Highlights
What's Hot