What spokespersons for delegations say
Share - WeChat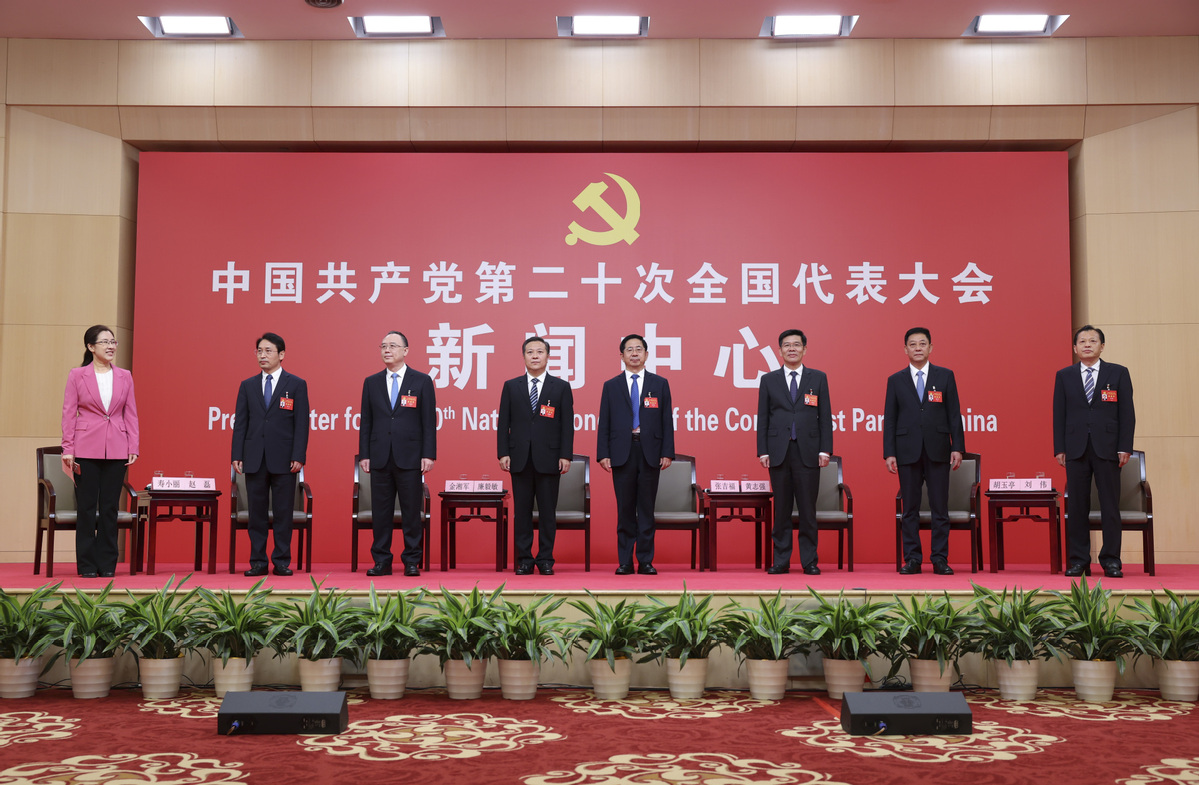 Editor's note: Delegations to the 20th CPC National Congress have appointed their spokespersons, and starting Tuesday, these spokespersons meet with journalists for group interviews. Here are the highlights from Tuesday's interviews.
Zhao Lei, member of the Standing Committee and secretary-general of the CPC Beijing Municipal Committee
Beijing's average concentration of PM2.5 has declined to 29 micrograms per cubic meter so far this year after the capital made great efforts fighting air pollution and improving the natural environment in the past few decades. The annual average concentration of PM2.5 declined to 33 micrograms per cubic meter in 2021, falling by 63.1 percent compared with the level in 2013. During that time, the city's forest coverage rate increased from 38.6 percent to 44.6 percent.